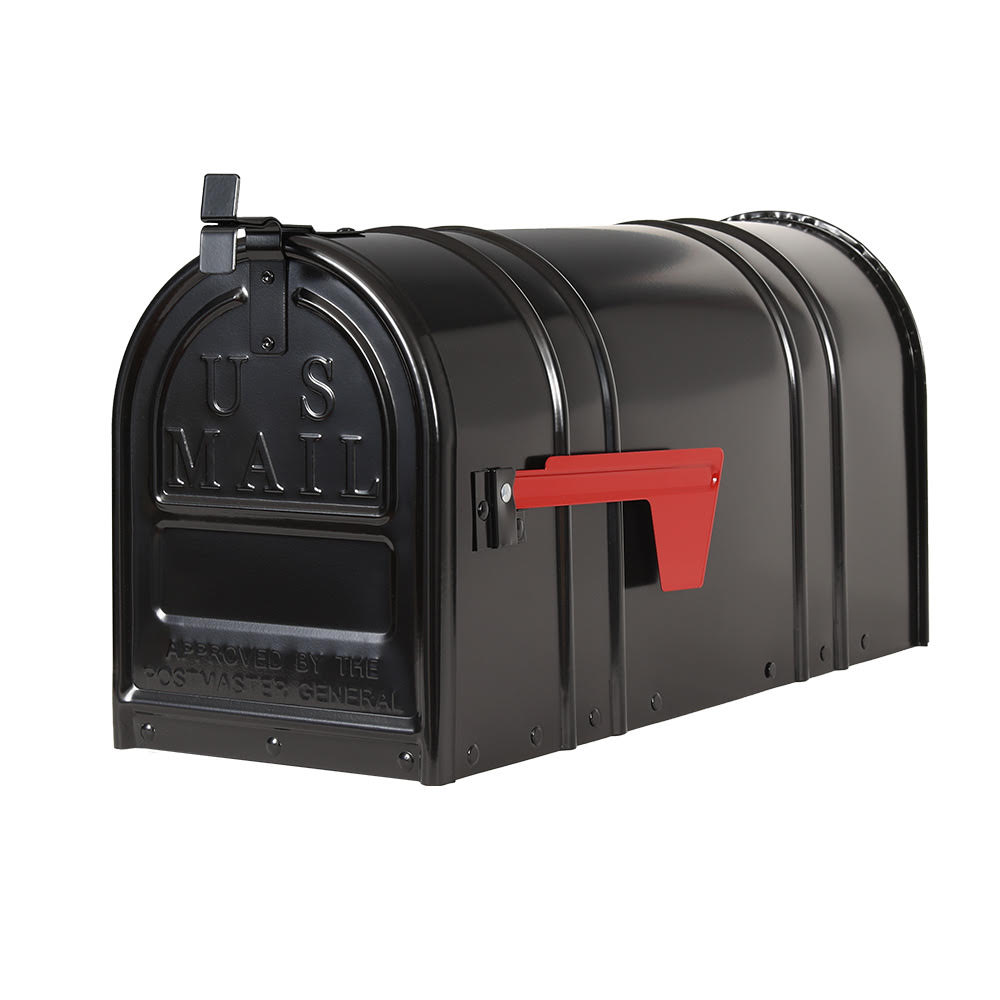 The Carlton
The Carlton Mailbox has a beautiful classic look capable of complementing any home. The mailbox is constructed from high quality, heavy gauge steel 60% heavier than that of competitive models. This unit features steel latches riveted permanently to the mailbox for long lasting durability and ease of operation.  Offering much more capacity than standard mailboxes, it features a very attractive yet extremely durable powder coated finish with a hinged door.  Fully assembled with fasteners and ready to install to any standard mailbox post.
Product Details:
Product Type: Curbside Mailbox
Material: Heavy Duty Steel Construction
Interior Dimensions:  21″ D x 7 3/4″ W x 9 1/2″ H
Weight: 9.2 lbs.
Description
Available in five colors!
| | | | | | |
| --- | --- | --- | --- | --- | --- |
| Image | Model # | Description | Color | Dimensions (DxWxH) | Purchase Options |
| | PP150SBL | T2 Size Heavy Duty Steel Mailbox | Black | 22 3/4″  x  8 1/4″  x  12″ | Purchase Now |
| | PP150SAB | T2 Size Heavy Duty Steel Mailbox | Bronze | 22 3/4″  x  8 1/4″  x  12″ | Purchase Now |
| | PP150SWH | T2 Size Heavy Duty Steel Mailbox | White | 22 3/4″  x  8 1/4″  x  12″ | Purchase Now |
| | PP150SPW | T2 Size Heavy Duty Steel Mailbox | Pewter | 22 3/4″  x  8 1/4″  x  12″ | Purchase Now |
| | PP150STP | T2 Size Heavy Duty Steel Mailbox | Taupe | 22 3/4″  x  8 1/4″  x  12″ | Purchase Now |